Debido a que tengo que volverme a seguir mi formación a usa y me hace falta efectivo para pagarme los gastos vendo mi portátil adquirido tan solo hace 6 meses, es un Dell XPS M1730 con las siguientes características:
XPS M1730, Intel Core 2 Duo T8300 (2.4 GHz, 800 Mhz, 3m l2 cache).
Personalization shield, LCD color Wing option,gray.
4 Gb, DR2, 661 Mhz 2 dimm for XPS M1730.
17 ultra sharptruelife wide screen WUXGA for XPS M1730.
Nvidia SLI Dual GeForce 8700mgt with 512 Mb GDR3 memory.
400g (2×200) 7200rpm high performance SATA Hd free fallsensor.
Dell travel expresscard remote control, ir.
Icon consolidation application.
Vista, PC-r estore, DIM/insp.
Microsoft Windows Vista service pack 1 Home Premium edition, spanish.
Dell resource DVD, back-up, XPS M1730.
Medía direct 3.5.
Dell owners manual installed on your system, click on icon After system set-up to Access.
Adobe Acrobat Reader 8.1 DIM/insp.
8x DVD+/-RW drive.
Roxio creator de 10.
Integrated high definition audio, Inspiron.
Dell wireless 1395 802.11g mini card.
Logitech gaming LCD.
Mcafe securitycenter 15-month.
85 WHR 9-cell Lithium Ion primary battery, for XPS M1730.
1 year limited warranty.
3- Third party at home service, 24×7 technical support, initial year.
Dell hardware warranty plusonsite service, initial year.
S and p drop-in-box marcom fordhs notebook.
Dell wireless 355 bluetooth module (2.0+edr).
Ageia PhysX physics accelerator.
Avertv expresscard televisión tuner tvt11.
Remote control for vista Home Premium, english, mantra.
Insp datasafe 3 Gb,1yr(incl in price), dhs.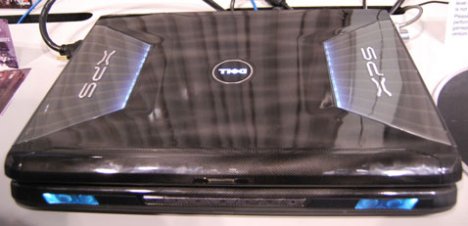 Además, incluyo maleta de transporte Targus 17 xl notebook, ratón inalámbrico y tableta gráfica Genius g-Pen f610.
Todo por 1950 euros.